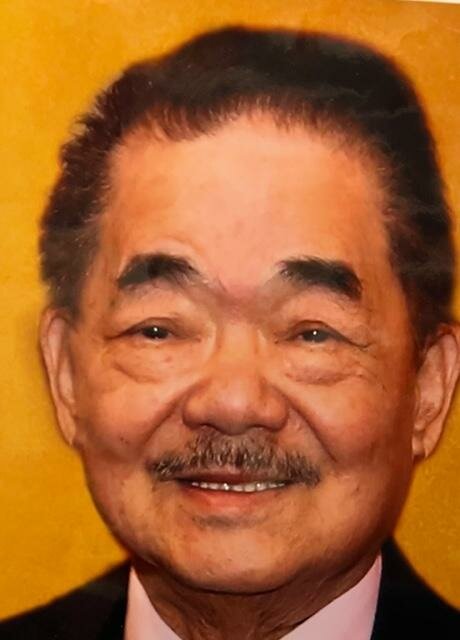 Obituary of Jeffrey Wong
Please share a memory of Jeffrey to include in a keepsake book for family and friends.
Jeffrey Wong Obituary for Wing Fook
Jeffrey Wong, aka "Noodles and Chinaman," passed away on January 6, 2023, at the age of 78 surrounded by his loving family. He was born in Taishan, Guangdong, China. He arrived in Boston, MA in the Fall of 1956 with his two brothers at the age of 12. He attended the Abraham Lincoln Middle School where he met the love of his life, Susan. Shortly after graduating from English High School, they were married in 1967.
Jeffrey was a successful entrepreneur. He worked in the family business of restaurants before venturing out in 1970 founding the Ho Toy Noodle company in Chinatown. Jeffrey worked hard for over 58 years providing for his family. As a devoted father to his family, he taught his children to work hard and respect the community. He led by example by helping those around him. Jeffrey always remembered where he came from and donated money to build streets to develop and modernize his village in China. Jeffrey was a proud member and President of the Boston Wong Benevolent Association and later held office as Grand President of the Wong Benevolent Association United States, an original member of the Boston Knights Chinese Athletic Club, and a member of the Lions Club while holding numerous office positions.
Jeffrey was an avid golfer and especially enjoyed his annual golf trips where he and his friends enjoyed competitive banter. He loved being social at the race track and was always looking for the next big tip. In his retirement years, he enjoyed spending more time with his grandchildren and making his famous lobster salad & prime rib roast.
He is survived by his wife Susan of 55 years; his daughter Melissa; his sons and their wives Michael & Eileen, Andrew & Kimberly, and Steve & Jennifer; his grandchildren Kaitlyn, Olivia, Brayden, Braxton, Hannah, and Harrison. He is also survived by his brother Barry and his wife Evelyn, sister Glenda and her husband Christopher, his sister-in-law Yuen, and many nieces and nephews.
In lieu of flowers, a memorial gift may be made to the National Heart Association. We will also be making a donation to the Wong Association Scholarship Fund post services.
To plant a beautiful memorial tree in memory of Jeffrey Wong, please visit our Tree Store
Share Your Memory of
Jeffrey